All orders are protected by
our Pixel Perfect Guarantee

Fast, Safe Delivery
and Easy Returns
Poster Print of Bullecourt. Looking east towards Riencourt les CagnicourtDesigned as a
check Made in UK
check Pixel Perfect Reproduction
check Made with high-grade materials
check Carefully packed to aid safe arrival
check UK delivery from only £7.71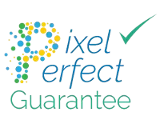 Most popular orders
of this image

Framed Print
Select this product

Premium Framing
Select this product

Photographic Print
Select this product
Info
Reviews


Delivery

Pixel Perfect
A1 (84x59cm) Poster of Bullecourt. Looking east towards Riencourt les CagnicourtDesigned as a
Poster Prints are printed on superior archival poster paper for maximum colour and vivid imagery. The thinner Poster Paper can be a more affordable option for large prints
Looking east towards Riencourt les Cagnicourt
Designed as a diversionary attack whilst the British attacked Srras on 9th April 1917, it was intended to catch assumed German retreat eastwards from Arras.
62/Div W. Riding to attack west of Bullecourt and 4/Aus. Div to attack to east with tanks supporting both attacks. Maj.Gen White of 1/Anzac Corps wanted Queant to the east attacked as well as was concerned about enfilading German artillery fire: was assured that this artillery would be destroyed though attack delayed until 12th to enable this process.
Initial success at Arras encouraged Gough to bring attack forward to 0430 on 10th. PLan was for 12 tanks to advance without artillery barrage with troops behind. In event tanks got lost and attack postponed for 24 hrs. On 11th only three tanks arrived and none reached the objectives being attacked: however Australians advanced nonetheless and by 0700 had taken all their assigned positions.
1000 Germans counter-attacked and thrua
© A
Media ID 9791935
(australian army, great war, western front, world war 1, ww1)
Poster Print
Our posters are printed on 200gsm semi-gloss poster paper. They are securely packaged, rolled and inserted into a strong mailing tube and shipped tracked.
check Overall Size 84.1cm x 59.4cm (33.1"x23.4")
check Fully covered by our Pixel Perfect Guarantee
check Made with high-grade materials
check Expert colour and quality finish
"Bullecourt. Looking east towards Riencourt les CagnicourtDesigned as a" is available as Wall Art, Photographs, Fine Art Prints, Posters and other Photo Gifts
Watermarking and Website Address do not appear on finished products
Full Art Print Range
If you are unsure which print style will suit you best then please see our comparison below. We aim to dispatch all orders within a week of ordering with regular Photographic Prints being posted within one working day (ideal for framing at home).
Framed Print (£44.99 - £249.99)
Premium Framing (£199.00 - £299.00)
Photographic Print (£6.99 - £129.99)
Poster Print (£11.99 - £29.99)
Jigsaw Puzzle (£26.99 - £34.99)
Canvas Print (£29.99 - £399.99)
Metal Print (£59.00 - £399.00)
Photo Mugs (£14.99)
Fine Art Print (£29.99 - £299.99)
Mounted Print (£9.99 - £69.99)
Glass Frame (£19.99 - £59.00)
Acrylic Blox (£29.99 - £39.99)
Classic Framed (£44.99 - £249.99)
Greeting Card (£4.49)
Cushion (£29.99 - £39.99)
Mouse Mat (£13.99)
Glass Place Mat (£49.99)
Glass Coaster (£6.99)
Great prints and posters.A++ quality!
very helpful service in UK
Quality for a great price!
Excellent service and delivery. Prices could be a little better on prints. Thank You
Wonderful service - extremely pleased. Thanks you
the products i ordered were for gifts.....they arrived well wrapped and looked amazing...im sure they will be well received....thankyou.
Fabulous quality photo, fast delivery. Will definitely recommend and use again. Many thanks
Good quality and prompt delivery and the recipient loved it
No fuss, gift came promptly. Very good
Got just what I was looking for!! Choices are so unique. A great service, fast effevient and courteous!! Thanks, will certainly use your company again!!
Excellent service and well packaged would highly recommend.
Very good value for a quality product that was delivered very promptly
Excellent customer service and very helpful with dealing with some of the queries I had. Very quick delivery and excellent quality products. Highly recommended.
product as described.packed well,arrived very quickly
Simply thank you it all went according to plan
Excellent service! fantastic photo and quality and speedy delivery. I have ZERO complaints. Good value, good product and great service. Thanks!
Thnk you, for great service
Very happy with my purchase. Thank you I will recommend.
Very happy with my purchases-many thanks!
Gift ordered on the Wednesday was delivered on the Saturday by normal post. Communications and product very good.