All orders are protected by
our Pixel Perfect Guarantee

Fast, Safe Delivery
and Easy Returns
Home > Paris Exhibition
(Poster Print)
Poster Print of The London Irish Rifles Loos Football
check Made in UK
check Pixel Perfect Reproduction
check Made with high-grade materials
check Carefully packed to aid safe arrival
check UK delivery from only £7.71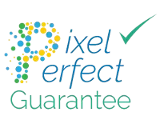 Most popular orders
of this image

Photographic Print
Select this product

Framed Print
Select this product

Premium Framing
Select this product
Info
Reviews


Delivery

Pixel Perfect
A1 (84x59cm) Poster of The London Irish Rifles Loos Football
Poster Prints are printed on superior archival poster paper for maximum colour and vivid imagery. The thinner Poster Paper can be a more affordable option for large prints
London Irish Rifles - The Loos Football
This is the football wich the LIR kicked across No Mans Land on Sept 25th 1915 as they attacked the German positions in the town of Loos.
The following description was written by Patrick Macgill who achieved fame after the war as a poet and writer and who was a stretcher bearer during the battle.
I peered over the top. The air blazed with star-shells, and Loos in front stood out like a splendid dawn. A row of impassive faces, sleep-heavy they looked, lined our parapet; bayonets, silver-spired, stood up over the sandbags; the dark bays, the recessed dug-outs with their khaki-clad occupants dimly defined in the light of little candles took on fantastic shapes. From the North Sea to the Alps stretched a line of men who could, if they so desired, clasp, one another's hands all the way along. A joke which makes men laugh at Ypres at dawn may be told on sentry-go at Souchez by dusk, and the laugh which accompanies it ripples through the long, deep trenches... until it breaks itself like a summer wave against the traverse where England ends and France begins.
Many of our men were asleep, and maybe dreaming. What were their dreamsja... I could hear faint, indescribable rustlings as the winds loitered across the levels in front; a light shrapnel shell burst, and its smoke quivered in the radiant light of the star-shells. Showers and sparks fell from high up and died away as they fell. Like lives of men, I thought, and again that feeling of proximity to the enemy surged through me.
A boy came along the trench carrying a football under his arm. "What are you going to do with thatja" I asked.
"It's some idea, this," he said with a laugh.
"We're going to kick it across into the German trench."
"It is some idea," I said. "What are our chances of victory in the gameja"
"The playing will tell," he answered.
It was now grey day, hazy and moist, and the thick clouds of pale yellow smoke curled high in space and curtained the dawn off from the scene of war. The word was passed along. "London Irish lead on to assembly trench." The assembly trench was in front, and there the scaling ladders were placed against the parapet, ready steps to death, as someone remarked. I had a view of the men swarming up the ladders when I got there, their bayonets held in steady hands, and at a little distance off a football swinging by its whang from a bayonet standard.
Ahead the clouds of smoke, sluggish low-lying fog, and fumes of bursting shells, thick in volume, receded towards the German trenches, and formed a striking background for the soldiers who were marching up a low slope towards the enemy's parapet, which the smoke still hid from view. There was no haste in the forward move, every step was taken with regimental precision, and twice on the way across the Irish boys halted for a moment to correct their alignment. Only at a point on the right there was some confusion and a little irregularity. Were the men waveringja No fear! The boys on the right were dribbling the elusive football towards the German trench.
By the German barbed wire entanglements were the shambles of war. Here our men were seen by the enemy for the first time that e and roving that makes up the life of a soldier gone for ever. Here, too, I saw, bullet-riddled, against one morning. Up till then the foe had fired erratically through the oncoming curtain of smoke; but when the cloud cleared away, the attackers were seen advancing, picking their way through the wires which had been cut to little pieces by our bombardment. The Irish were now met with harrying rifle fire, deadly petrol bombs and hand grenades. Here I came across dead, dying and sorely wounded; lives maimed and finished, and all the romancof the spider webs known as chevaux de frise, a limp lump of pliable leather, the football which the boys had kicked across the field
© Mike St. Maur Sheil / westernfrontphotography.com
Media ID 9762597
(football, footballs, france, great war, london irish rifles, loos football, match, sport, western front, world war 1, world war one, ww1)
Poster Print
Our posters are printed on 200gsm semi-gloss poster paper. They are securely packaged, rolled and inserted into a strong mailing tube and shipped tracked.
check Overall Size 84.1cm x 59.4cm (33.1"x23.4")
check Fully covered by our Pixel Perfect Guarantee
check Made with high-grade materials
check Expert colour and quality finish
"The London Irish Rifles Loos Football" is available as Wall Art, Photographs, Fine Art Prints, Posters and other Photo Gifts
Watermarking and Website Address do not appear on finished products
Home > Ypres
Home > London Exhibition
Home > Paris Exhibition
Full Art Print Range
If you are unsure which print style will suit you best then please see our comparison below. We aim to dispatch all orders within a week of ordering with regular Photographic Prints being posted within one working day (ideal for framing at home).
Framed Print (£44.99 - £249.99)
Premium Framing (£199.00 - £299.00)
Photographic Print (£6.99 - £129.99)
Poster Print (£11.99 - £29.99)
Jigsaw Puzzle (£26.99 - £34.99)
Canvas Print (£29.99 - £399.99)
Metal Print (£59.00 - £399.00)
Photo Mugs (£14.99)
Fine Art Print (£29.99 - £299.99)
Mounted Print (£9.99 - £69.99)
Glass Frame (£19.99 - £59.00)
Acrylic Blox (£29.99 - £39.99)
Classic Framed (£44.99 - £249.99)
Greeting Card (£4.49)
Cushion (£29.99 - £39.99)
Mouse Mat (£13.99)
Glass Place Mat (£49.99)
Glass Coaster (£6.99)
Great prints and posters.A++ quality!
very helpful service in UK
Quality for a great price!
Excellent service and delivery. Prices could be a little better on prints. Thank You
Wonderful service - extremely pleased. Thanks you
the products i ordered were for gifts.....they arrived well wrapped and looked amazing...im sure they will be well received....thankyou.
Fabulous quality photo, fast delivery. Will definitely recommend and use again. Many thanks
Good quality and prompt delivery and the recipient loved it
No fuss, gift came promptly. Very good
Got just what I was looking for!! Choices are so unique. A great service, fast effevient and courteous!! Thanks, will certainly use your company again!!
Excellent service and well packaged would highly recommend.
Very good value for a quality product that was delivered very promptly
Excellent customer service and very helpful with dealing with some of the queries I had. Very quick delivery and excellent quality products. Highly recommended.
product as described.packed well,arrived very quickly
Simply thank you it all went according to plan
Excellent service! fantastic photo and quality and speedy delivery. I have ZERO complaints. Good value, good product and great service. Thanks!
Thnk you, for great service
Very happy with my purchase. Thank you I will recommend.
Very happy with my purchases-many thanks!
Gift ordered on the Wednesday was delivered on the Saturday by normal post. Communications and product very good.