All orders are protected by
our Pixel Perfect Guarantee

Fast, Safe Delivery
and Easy Returns
Home > Paris Exhibition
(Poster Print)
Poster Print of Tel el Saba - Palestine
check Made in UK
check Pixel Perfect Reproduction
check Made with high-grade materials
check Carefully packed to aid safe arrival
check UK delivery from only £7.71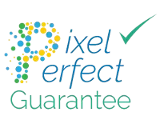 Most popular orders
of this image

Framed Print
Select this product

Premium Framing
Select this product

Photographic Print
Select this product
Info
Reviews


Delivery

Pixel Perfect
A1 (84x59cm) Poster of Tel el Saba - Palestine
Poster Prints are printed on superior archival poster paper for maximum colour and vivid imagery. The thinner Poster Paper can be a more affordable option for large prints
Tel el Saba was a Turkish held artillery position on Oct 31st 1918 when British and Anzac units attacked Beersheba
The hillock on right horizon in the shot is Tel el Saba which was a Turkish artillery position taken on 31st Oct 1918 by the Anzac Light Horse with support from an HAC battery. This shot is taken from a ridge about 400m to the east which still has, to my eye at least, evidence of gunpits. The low ground to left of centre is the plain across which the Australian Light Horse made their famous charge to capture the town itself.
The site was a fortified city in 9th C. BC and was almost certainly referred to in the Bible in 2 Kings 18:13-19:37 when Sennacherib, King of Assyria captured King Hezekiah and destroyed 46 of his walled cities in 701 BC. Later it was the site of a fort built by Herod and a later Roman settlement and is best known to us as Beersheba.
This is described on the The Taylor Prism which is a six-sided baked clay document (or prism) discovered at the Assyrian capital Nineveh, in an area known today as Nebi Yunus. It was acquired by Colonel R. Taylor, British Consul General at Baghdad, in 1830, after whom it is named. The British Museum purchased it from Taylor's widow in 1855. As one of the first major Assyrian documents found, this document played an important part in the decipherment of the cuneiform script.
It describes the campaigns of King Sennacherib (704-681 BC0 thus
As for Hezekiah the Judahite, who did not submit to my yoke: forty-six of his strong, walled cities, as well as the small towns in their area, which were without number, by levelling with battering-rams and by bringing up seige-engines, and by attacking and storming on foot, by mines, tunnels, and breeches, I besieged and took them. 200, 150 people, great and small, male and female, horses, mules, asses, camels, cattle and sheep without number, I brought away from them and counted as spoil. (Hezekiah) himself, like a caged bird I shut up in Jerusalem, his royal city. I threw up earthworks against him
© Mike St. Maur Sheil / westernfrontphotography.com
Media ID 9762657
(great war, israel, western front, world war 1, ww1)
Poster Print
Our posters are printed on 200gsm semi-gloss poster paper. They are securely packaged, rolled and inserted into a strong mailing tube and shipped tracked.
check Overall Size 84.1cm x 59.4cm (33.1"x23.4")
check Fully covered by our Pixel Perfect Guarantee
check Made with high-grade materials
check Expert colour and quality finish
"Tel el Saba - Palestine" is available as Wall Art, Photographs, Fine Art Prints, Posters and other Photo Gifts
Watermarking and Website Address do not appear on finished products
Home > London Exhibition
Home > Paris Exhibition
Full Art Print Range
If you are unsure which print style will suit you best then please see our comparison below. We aim to dispatch all orders within a week of ordering with regular Photographic Prints being posted within one working day (ideal for framing at home).
Framed Print (£44.99 - £249.99)
Premium Framing (£199.00 - £299.00)
Photographic Print (£6.99 - £129.99)
Poster Print (£11.99 - £29.99)
Jigsaw Puzzle (£26.99 - £34.99)
Canvas Print (£29.99 - £399.99)
Metal Print (£59.00 - £399.00)
Photo Mugs (£14.99)
Fine Art Print (£29.99 - £299.99)
Mounted Print (£9.99 - £69.99)
Glass Frame (£19.99 - £59.00)
Acrylic Blox (£29.99 - £39.99)
Classic Framed (£44.99 - £249.99)
Greeting Card (£4.49)
Cushion (£29.99 - £39.99)
Mouse Mat (£13.99)
Glass Place Mat (£49.99)
Glass Coaster (£6.99)
Great prints and posters.A++ quality!
very helpful service in UK
Quality for a great price!
Excellent service and delivery. Prices could be a little better on prints. Thank You
Wonderful service - extremely pleased. Thanks you
the products i ordered were for gifts.....they arrived well wrapped and looked amazing...im sure they will be well received....thankyou.
Fabulous quality photo, fast delivery. Will definitely recommend and use again. Many thanks
Good quality and prompt delivery and the recipient loved it
No fuss, gift came promptly. Very good
Got just what I was looking for!! Choices are so unique. A great service, fast effevient and courteous!! Thanks, will certainly use your company again!!
Excellent service and well packaged would highly recommend.
Very good value for a quality product that was delivered very promptly
Excellent customer service and very helpful with dealing with some of the queries I had. Very quick delivery and excellent quality products. Highly recommended.
product as described.packed well,arrived very quickly
Simply thank you it all went according to plan
Excellent service! fantastic photo and quality and speedy delivery. I have ZERO complaints. Good value, good product and great service. Thanks!
Thnk you, for great service
Very happy with my purchase. Thank you I will recommend.
Very happy with my purchases-many thanks!
Gift ordered on the Wednesday was delivered on the Saturday by normal post. Communications and product very good.